Juneau-Douglas High School: Yadaa.at Kalé
7 months ago
Juneau-Douglas High School: Yadaa.at Kalé Programs
Choosing Healthy Options in Cooperative Education (CHOICE) is available to students in grades 9-11 who may need extra support to graduate. Students work with the same teachers for three years and develop close relationships.

Early Scholars is a high achieving and culturally-relevant, place-based learning environment for Alaska Native and Native American students. Students in grades 10-12 loop through their social studies core requirements as well as take UAS seminars each semester during the school day.
Career Pathways and Endorsements
ACE-Architecture, Auto, Construction, Engineering

Architecture

Auto Mechanics

Construction

Engineering
STEM-Engineering, Health Sciences, Marine Sciences

Engineering

Health Sciences

Marine Sciences

STEM
Business or Media Communications
Fine Arts

Instrumental

Theater

Visual Arts

Vocal Performance
JDHS Principal, Paula Casperson
(907) 523-1501, jdhs.juneauschools.org
Thunder Mountain High School
over 2 years ago
Thunder Mountain High School Programs
Career Pathways and Endorsements
Marine and Environmental Sciences

Science, Technology, Engineering, Math-STEM

Fine Arts

Digital Communications

Performance Arts

Visual Arts
TMHS Principal, Dan Larson
(907) 780-1900, tmhs.juneauschools.org
Yaakoosgé Daakahídi High School
7 months ago
Yaakoosgé Daakahídi High School Programs
Classes are small and have mixed grades. Advanc-ED school accreditation recognized YDHS for its strong mission, excellent staff, and student-centered program.

Credits are awarded on a quarter system; there are opportunities to start at YDHS throughout the school year at the beginning of each quarter.

YDHS has a strong connection to the community; classes integrate place-based learning opportunities, and students and staff regularly give back to the community.

Advisory is an important part of the school community. Students and families work closely with an academic advisor who helps develop a personalized plan for graduation and explore postsecondary pathways.

All classes needed for graduation can be earned at YDHS; a standard diploma is awarded.

Most students at YDHS are juniors and seniors.
Principal Kristin Garot, YDHS
(907) 523-1800, ydhs.juneauschools.org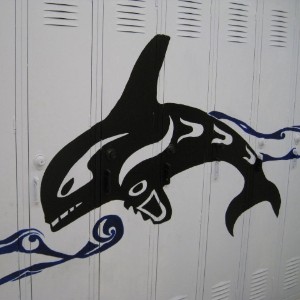 High School Activities
over 3 years ago
Activities Programs
Both JDHS and TMHS offer a full range of activities and athletics and are member schools of the Alaska School Activities Association (ASAA) and Region V. All incoming freshmen are immediately eligible for first semester activities. Continued eligibility is determined by grade checks and semester grades.
Students who transfer from one high school to another should be aware that there is a one year sit out period before participating in ASAA Varsity Level activities at another high school in Juneau.
Check with each school to identify specific activities and athletics that are offered. Fall athletics often start prior to the first day of school.
YDHS and HomeBRIDGE students can participate in activities at either TMHS or JDHS.