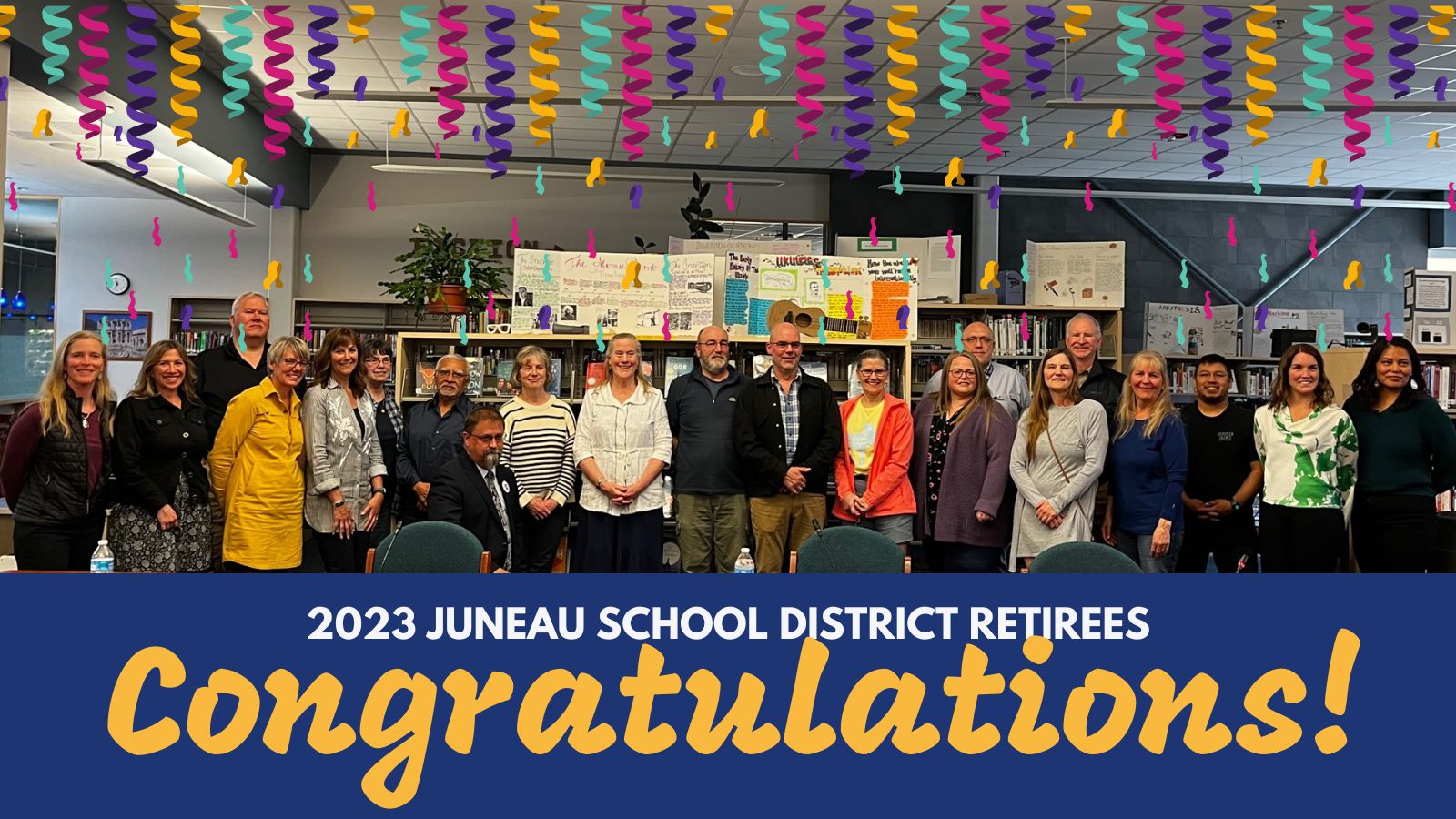 Thank you for your service!
Congratulations Ted Wilson and Susie Denton on your retirements!
District Office Information
Superintendent of Schools: Dr. Bridget Weiss
District Office Hours
8:00 a.m. to 4:30 p.m.
Physical Address: 1208 Glacier Avenue Juneau, Alaska
Mailing Address: 10014 Crazy Horse Drive Juneau, Alaska
Phone: (907) 523-1700
To contact the Board of Education, please email: schoolboard@juneauschools.org For more information about school board meetings, committees and Board of Education policies, visit the School Board page in the menu bar above.
Affordable Connectivity Program (ACP)
National School Lunch Program and School Breakfast Program participants are eligible for the Affordable Connectivity Program, a discounted broadband program. This benefit program helps ensure eligible households can afford internet service for work, school, healthcare, and more. To learn more and apply online for benefits, please visit https://www.fcc.gov/acp
Sorry, but there was nothing found. Please try different filters.